With the completion of the primaries on September 13 and the midterm elections less than two months away, it's time to zero in on particular candidates who have been targeted by the Republicans, and/or those I feel are especially worthy of your votes, active support, and any dollars you can spare. My goal has been to cover as many of the key races as I can.
Wherever possible, I've linked to substantive information about the candidates. If you want to donate–and even a few dollars are helpful–many of them are linked to ActBlue.
This is a companion piece to my previous post, How to Be a Part of the Solution, which contains organizations working to protect democracy that can also use your support.
In view of rising reports of vote suppression campaigns already under way, please check your own situation soon—to make sure your registration is intact—and again once you've voted—to make sure your ballot has been counted. See https://www.vote.org/ for a state-by-state guide of rules and regs and contacts if you have a problem.
You've probably heard about all the election deniers (I refer to them as Big Liars because many of them know the 2020 elections were valid) who are running for office or preaching their false gospel. One source, Bloomberg, cites "254 politicians and nominees who have falsely said the 2020 election was stolen or cast doubt on its legitimacy."
These disreputable people are a direct threat to our democracy. Some of them are already in place in uncontested positions. It's highly likely your ballot will contain the names of one or more of them. I've cited them throughout.
The Republicans' passage of voter suppression laws, their refusal to oppose Trump–or even to have the courage to say he should be held accountable if found guilty of staging a coup and/or stealing classified information–and their willingness to countenance violence to get their candidates elected, means that if we care about democracy, we must not sit out this election or vote for third party candidates.
Even if a given Republican is not an election denier, he/she is running under the banner of a party that is all in with this Big Lie and has not condemned or discredited the conspiracy theorists, racists, antisemites, and autocrats among them.
Thus, I hope you'll feel it's essential to vote for Democrats up and down the ballot in nearly every election, from your local school board and governing body to your county, state, and the national elections.
I'm not covering state legislature elections, but they're extremely important too—as we've learned from the Trump fake electors scheme and the unforgiving new anti-abortion laws.
US SENATE
The Democrats' chances of holding the Senate majority and even increasing it have grown. Remember: with two more people-oriented Senators committed to overturning or at least modifying the filibuster, some more terrific legislation that the majority of Americans want can become law.
Such laws would strengthen our Constitutional rights and enhance the Biden administration's efforts to rebuild the middle class after decades of growing economic inequality.
For example:
protecting reproductive, voting, and LGBTQ rights, strengthening gun safety, and enacting the family-friendly parts of Build Back Better. The latter includes the Child Tax Credit, universal pre-K, cap on child care costs, eldercare support, free community college, and more.
(Unlike the huge Trump tax cut that went to the wealthiest few, the Democrats' programs have been targeted to rebuilding the middle class, and designed to be paid for or otherwise grow the economy. So far that's working: the federal deficit in July was $9 trillion lower than it had been the prior year.)
In contrast, the Republicans want to ban abortion nationwide and to put Medicare, Medicaid, and Social Security legislation to a vote every year–in effect, ending these vital safety nets we pay into. Gutting these programs is a long-held Republican plan.
They failed to vote for measures to fight inflation, provide emergency infant formula, protect veterans injured by burn pits and their families (until shamed into it), or even to protect the right to contraception. Most of them voted against the infrastructure plan and CHIPS legislation–though they take credit for these popular laws in their districts.
The same has been true for the Republican members of the House of Representatives.
US Democratic Senators Who Must Be Reelected to Maintain the Majority
* indicates a tight race
NEW MEXICO: CATHERINE CORTEZ MASTO*
Cortez Masto is in a tight race v Adam Laxalt, a Big Liar, though he's been squirmy on the topic as the election nears.
NEW HAMPSHIRE: MAGGIE HASSAN*
v Don Bolduc, a Big Liar who wants to abolish the FBI (many Republicans in his state oppose him as too extreme). Note: throughout the primary, Bolduc claimed the 2020 election had been stolen. After winning the primary, he reversed himself, while still falsely contending there had been fraud.
GEORGIA: RAPHAEL WARNOCK*
Warnock's opponent is Herschel Walker, a head-injured Trump loyalist Big Liar whose ex-wife said he tried to kill her. This one breaks my heart–Warnock should be ahead by 60 points!
ARIZONA: MARK KELLY
v Blake Masters, a Big Liar and ardent anti-abortionist who scrubbed his website as abortion support grew. Masters claims all the US generals and admirals are "woke" and that they must be fired and replaced by "the most conservative colonels."
COLORADO: MICHAEL BENNET,
whose opponent, Joe O'Dea, is being cagey about his abortion views.
Strong Democratic US Senate Candidates—and One Independent
PENNSYLVANIA: JOHN FETTERMAN
Fetterman's opponent is Mehmet Oz, a Big Liar who lives in NJ, opposes abortion, and has promoted questionable therapeutics on TV.
NORTH CAROLINA: CHERI BEASLEY
Beasley's opponent, Ted Budd, a Big Liar, was endorsed by Trump, who is campaigning for him.
WISCONSIN: MANDELA BARNES
Barnes, the state's Lieutenant Governor, is running against incumbent Ron Johnson, a Big Liar with lotsa other baggage and connection to the fake electors scheme. This seat would be an important pickup.
FLORIDA: VAL DEMINGS
Congresswoman Val Demings is running against incumbent Marco Rubio, Big Liar and Trump acolyte. Her win would be huge.
OHIO: TIM RYAN
Congressman Ryan's Senate opponent is JD Vance, a Big Liar who said women should stay in violent marriages. Ohio is a red state, but Ryan is running a good campaign, while Vance is running a bad one.
UTAH: EVAN MCMULLIN (Independent)
v Mike Lee (R), incumbent, Big Liar, anti-abortion. McMullin is running as a pro-Democracy nonpartisan, with the support of state Democrats and Senator Mitch Romney.
US HOUSE OF REPRESENTATIVES
The Republicans in the House have promised their base that if they gain the majority, they will end the January 6 Committee, stop the Justice Department from continuing its investigations into Trump's wrongdoings, try to impeach President Biden, and do—or fail to do—all the other things cited in the description of the Senators above.
Redistricting gives Republicans an edge. But according to the Brennan Center...
"On the posit­ive side from the perspect­ive of Demo­crats, they start the hunt for a House major­ity with consid­er­ably more safe seats than Repub­lic­ans. While new maps contain 178 districts that Trump won in 2020 by eight or more points (a rough proxy for a safe seat), they contain 197 districts that Biden won by that margin — just 21 seats shy of a House major­ity."
Most Vulnerable House Democrats—"Toss-Up" Races
I'm using The Cook Political Report, which a highly intelligent actuary friend who knows much more about numbers than I do says is reliable. According to Cook,
"These are the most competitive; either party has a good chance of winning."
ALASKA
MARY PELTOLA won that astonishing ranked-choice special election, defeating Sarah Palin (R) and Nick Begich (R). Now she must run against them again for the full two-year term.
CALIFORNIA
DISTRICT 13: ADAM GRAY (D) ran second to Rep. John Duarte (R) in the nonpartisan primary— by about 2500 votes. (This seat is held by Barbara Lee, who is seeking to become the mayor of Los Angeles.)
ILLINOIS
DISTRICT 17: ERIC SORENSEN (D) v Rep Joy King for seat held by Dem Cheri Bustos, who is retiring.
INDIANA
DISTRICT 01: FRANK J. MRVAN (D), incumbent, v Jennifer-Ruth Green (R).
KANSAS
DISTRICT 03: SHARICE DAVIDS (D) incumbent, v Amanda Adkins (R); and Steve Hohe (L).
MAINE
DISTRICT 02: JARED GOLDEN (D) incumbent, v Bruce Poliquin (R).
MICHIGAN
DISTRICT 07: ELISSA SLOTKIN (D) incumbent in newly drawn district v Tom Barrett (R) (Slotkin is a very valuable member of Congress).
DISTRICT 08: DAN KILDEE, (D) incumbent in newly drawn district v Paul Junge (R); David Canny (L); Kathy Goodwin (Working Class Party)
MINNESOTA
DISTRICT 02: ANGIE CRAIG (D) incumbent, v Tyler Kistner, (R); Paula Overby (Legal Marijuana Now Party)
NEW HAMPSHIRE
DISTRICT 01: CHRIS PAPPAS (D) incumbent, v Karoline Leavitt (R), Big Liar who worked for Trump
NEVADA
DISTRICT 01: DINA TITUS (D) incumbent, v Mark Robertson (R); and Ken Cavanaugh (L).
DISTRICT O3: SUSIE LEE (D) incumbent, v April Becker (R). Becker was narrowly defeated for the State Senate in 2020.
DISTRICT 04: STEVEN HORSFORD, D, incumbent, v Sam Peters (R), (MAGA).
NEW YORK
DISTRICT 03: ROBERT ZIMMERMAN (D) v Mekita Coe (People's Party); George Devolder-Santos, (R/Conservative Party); Melanie D'Arrigo, (Working Families Party).
DISTRICT 19: JOSHUA RILEY (D/Working Families) v Marcus Molinaro (R/Conservative Party).
OHIO
DISTRICT 09: MARCY KAPTUR (D), incumbent since 1983, running in gerrymandered district v JR Majewski (R), a Big Liar and Jan. 6 rally participant
DISTRICT 13: EMILIA SYKES (D), v Madison Gesiotto Gilbert (R). (This is Rep. Tim Ryan's seat; he's running for Senate).
OREGON
DISTRICT 05: JAMIE McCLOUD-SKINNER (D) (defeated incumbent Kurt Schrader in primary), v Lori Chavez DeRemer (R).
PENNSYLVANIA
DISTRICT 08: MATT CARTWRIGHT (D) incumbent v Jim Bognet (R) in a rematch of 2020.
DISTRICT 17: CHRISTOPHER DELUZIO (D) v Jeremy Shaffer (R); and Walter Sluzynsky (I). (Incumbent Conor Lamb, (D), ran in primary for Senate race won by Fetterman).
RHODE ISLAND
DISTRICT O2: SETH MAGAZINER (D), state general treasurer, v Allan Fung (R), running as a "middle-of-the-road…person." (Incumbent Democrat retired).
TEXAS
DISTRICT 28: HENRY CUELLAR (D), incumbent (anti-choice, right of center, but still votes with Dems much of time) v Cassy Garcia (R), former aide to Ted Cruz.
VIRGINIA
DISTRICT 02: ELAINE LURIA (D) incumbent—brave Jan 6 committee member, chose to serve knowing it may cost her her seat. Running against Jen Kiggans (R), a state senator.
WASHINGTON
DISTRICT 08: KIM SCHRIER (D), incumbent v Matt Larkin, (R).
Most Vulnerable House Democrats–"Lean Republican" Races [new section, 9/21]
ARIZONA
DISTRICT 02: TOM O'HALLERAN (D), incumbent v Eli Crane (R), former Navy Seal and Big Liar.
IOWA
DISTRICT 03: CINDY AXNE (D), incumbent v Zach Nunn (R), state senator who called the January 6 Committee "a Nancy Pelosi committee determined to find someone that they can hang a noose around." I think that makes him a Big Liar. He's also been changing his positions on abortion.
NEW JERSEY
DISTRICT 07: TOM MALINOWSKI (D), incumbent v Thomas Kean Jr. (R), in a district redrawn to favor Republicans. Kean has refused to say anything about the 2020 election, even whether Biden is the President; a NJ Republican State Committee flyer stated "Tom Kean Jr. supports the Trump agenda." Malinowski is an admirable legislator; he should win this one.
PENNSYLVANIA
DISTRICT 07: SUSAN WILD (D), incumbent, v Lisa Scheller (R), who has said she'd vote for a "Heartbeat Protection Act," banning abortions without exceptions.
Four Interesting House Races to Watch With "Roementum" in Mind
1) Republican Elise Stefanik, the incumbent in New York's 21st Congressional district and number three Republican leader in the House, ran two years ago as a moderate and has gone full MAGA, shamefully replacing Liz Cheney after the party ousted Cheney. She opposes abortion.
Democrat MATT CASTELLI, a former CIA agent, is running against Stefanik as a pro-choice moderate stressing "country before party" in the heavily Republican district and questioning her patriotism for continuing to back Trump after the disclosure of the stolen classified documents.
2) In deep red North Dakota, a possible surprise may develop. The Republican incumbent won a substantial majority in 2020. His Democratic opponent, who is anti-abortion, withdrew when CARA MUND entered the race as an Independent. Mund, a former Miss America and Harvard Law grad, credited the need for abortion as her motivator in deciding to run. Hmmmm….
3) In Florida's 27th district, The Economist just rated this seat a tossup. Pro-choice Democrat ANNETTE TADDEO became the first Latina in Florida's state Senate in 2017 when she flipped a Republican seat. She's now running against incumbent Maria Elvira Salazar (R), who voted against the Women's Health Protection Act in the House in 2021.
4) In Minnesota's 1st Congressional District, which voted for Trump by ten points in 2020, JEFF ETTINGER (D), came within four points of defeating his Republican opponent, Brad Finstad, in a special election that was seen as a post-Dobbs response. They'll have a rematch in November, and with a high enough turnout, Ettinger could add to the Democrats' advantage.
GOVERNOR
Abortion is a key issue in three of these state races: Wisconsin, Michigan, and Pennsylvania—pro-choice Democrats could prevent Republican-majority state legislatures from enacting anti-abortion legislation.
FLORIDA: CHARLIE CRIST (D)
v Ron DeSantis (R) incumbent, Big Liar, vote suppressor, one of the most dangerous politicians in America, with Presidential ambitions. Defeating him in Florida would save the US much grief.
WISCONSIN: TONY EVERS (D) incumbent,
is in a tight race with Tim Michels, Trump-endorsed Republican businessman who said the 2020 election "may have been stolen" and called for "pitchforks and torches" in response to a story about his donating to anti-abortion groups. Joan Ellis Beglinger is running as an independent—and votes for her in this close race may determine whether the trumpie wins.
ARIZONA: KATIE HOBBS,
Arizona's secretary of state, is running for governor. A strong voice against election deniers, Hobbs is now in a tight race v Kari Lake, a vehement Big Liar, anti-abortion and extreme, who for some unknown reason endorsed a wild anti-Semite for Oklahoma state legislature. She's called for Hobbs and journalists to be jailed. But Hobbs is getting flak for refusing to debate Lake.
GEORGIA: STACEY ABRAMS,
v Brian Kemp, incumbent–perhaps not a Big Liar, but definitely an election manipulator, making it extremely difficult for Georgians to vote as they choose and have their votes counted. Kemp has said he supports his ticket, including the lieutenant governor nominee, Burt Jones, who is indeed a Big Liar and under investigation for his role in attempting to overturn the 2020 election.
ILLINOIS: JB PRITZKER,
the incumbent, faces Darren Bailey, a state senator and Big Liar. Pritzker is the likely winner.
MAINE: JANET MILLS,
the incumbent, may face a tight race against Paul LePage, former GOP governor and Big Liar.
MARYLAND: WES MOORE and ARUNA MILLER (for Lt Gov) v Dan Cox (R) and Gordana Schiffanelli (for Lt Gov), Big Liars. Incumbent Gov. Larry Hogan (R) opposes Cox as his successor.
PENNSYLVANIA: JOSH SHAPIRO, Pennsylvania's current attorney general, v Doug Mastriano, Big Liar who participated in the Jan 6 Insurrection and has behind the scenes endorsed white supremacy and antisemitism. Virulently anti-abortion. Plus, he thinks he's divinely selected to win. He must not.
In PA, governor appoints Secretary of State—another reason Mastriano must not win.
MICHIGAN: GRETCHEN WHITMER, incumbent, faces Tudor Dixon (R), Big Liar. Whitmer seems safe at this point. Abortion is a huge issue and will be on the ballot.
MINNESOTA: TIM WALZ, (DFL) incumbent, vs Scott Jensen (R) MAGA, no abortions—no exceptions.
TEXAS: BETO O'ROURKE,
v Greg Abbott, incumbent, Big Liar, a leading destructive force in America's immigration problems, dreadful on abortion, and a generally awful governor.
SECRETARY OF STATE
(critically important position overseeing elections)
CONNECTICUT: STEPHANIE THOMAS (D), v Dominick Rapini (R) Big Liar.
MINNESOTA: STEVE SIMON (D), incumbent, v Kim Crockett (R), Big Liar.
INDIANA: DESTINY SCOTT WELLS (D) v Diego Morales (R) Big Liar; Jeff Maurer (L); Andrew Straw (Disability Party); David Wetterer (Green). This could be a case of fractured voting resulting in the election of an election denier.
NEW MEXICO: MAGGIE TOULOUSE OLIVER (D), incumbent, v Audrey Mendonca-Trujillo (R), Big Liar; Mayna Myers (L).
NEVADA: CISCO AGUILAR (D) v Jim Marchant, another wild Big Liar who wants everyone involved in the 2020 election jailed. Claims Nevada hasn't had a legitimate election in decades. (The current Secretary of State, a Republican named Barbara Cegavske, was elected in 2014.) There are two other candidates: Janine Hansen, (Independent American); and Ross Crane, (Libertarian).
ARIZONA: ADRIAN FONTES (D), former Maricopa County Recorder running pro-Democracy, v Mark Finchem (R), a Big Liar who's still trying to decertify President Biden's 2020 Arizona win.
MICHIGAN: JOCELYN BENSON (D) incumbent, has faced death threats in standing up against charges of election fraud; she's running against Kristina Karamo, Big Liar, who claims without evidence that as a 2020 election observer, she saw fraud.
ATTORNEY GENERAL
(also critically important bulwark against election deniers/Big Liars)
ALABAMA: WENDELL MAJOR (D) v incumbent Steve Marshall (R), Big Liar.
ARIZONA: KRIS MAYES (D) v Abraham Hamadeh (R), Big Liar, and Michael Kelsey (L).
FLORIDA: ARAMIS AYALA (D) (link is to article about her), v Ashley Moody, (R), incumbent, Big Liar.
IDAHO: TOM ARKOOSH (D) v Raul Labrador (R), Big Liar.
KANSAS: CHRIS MANN (D) v Kris Koback, Big Liar.
MARYLAND: ANTHONY BROWN (D) v Michael Peroutka (R), Big Liar with ties to neo-Confederate groups.
MICHIGAN: DANA NESSEL (D), incumbent, v Matthew DePerno (R), Big Liar; Joe McHugh (L), Big Liar.
MINNESOTA: KEITH ELLISON (D), incumbent, v. Jim Schultz (R), running on crime, in a tight race.
TEXAS: ROCHELLE GARZA (D) v Ken Paxton, (R), incumbent, Big Liar, Mark Ash (L).
SOUTH CAROLINA: CONSTANCE ANASTOPOULO (D), v Alan Wilson (R), incumbent, Big Liar.
VERMONT: CHARITY CLARK (D), v H. Brooke Paiger (R), Big Liar, Elijah Bergman (Vermont Progressive Party)
WISCONSIN: JOSH KAUL (D), incumbent v Eric Toney (R) (who won't commit to support Trump).
We're Not Quite Done…(!)
Twitter yielded the material below about state Supreme Court judges. I haven't validated the information, but I think it's important to include, as we are now painfully aware that judges require far greater scrutiny than they have in the past.
I just heard a discussion among legal experts on the Strict Scrutiny podcast, about state judges generally, reinforcing how important this topic is for inclusion in a post about elections. Most state judges (not just state Supreme Court judges) are elected in statewide elections and serve for terms of between six to ten years. Thus, they are closer to and more accountable to the people who elect them.
Not surprisingly, the dark money folks who brought us our current Supreme Court majority are busy at work on state courts at this very moment. They've already packed the state courts in Arizona and Georgia. Please familiarize yourself with the races over which you have some control!
🚨2022 STATE SUPREME COURT ELECTION THREAD🚨
Abortion rights. Voting rights. Gerrymandering.
State Supreme Courts are more important than ever, and there are dozens of vital elections (competitive and retention) this year.
PLEASE spread the word about the key races below.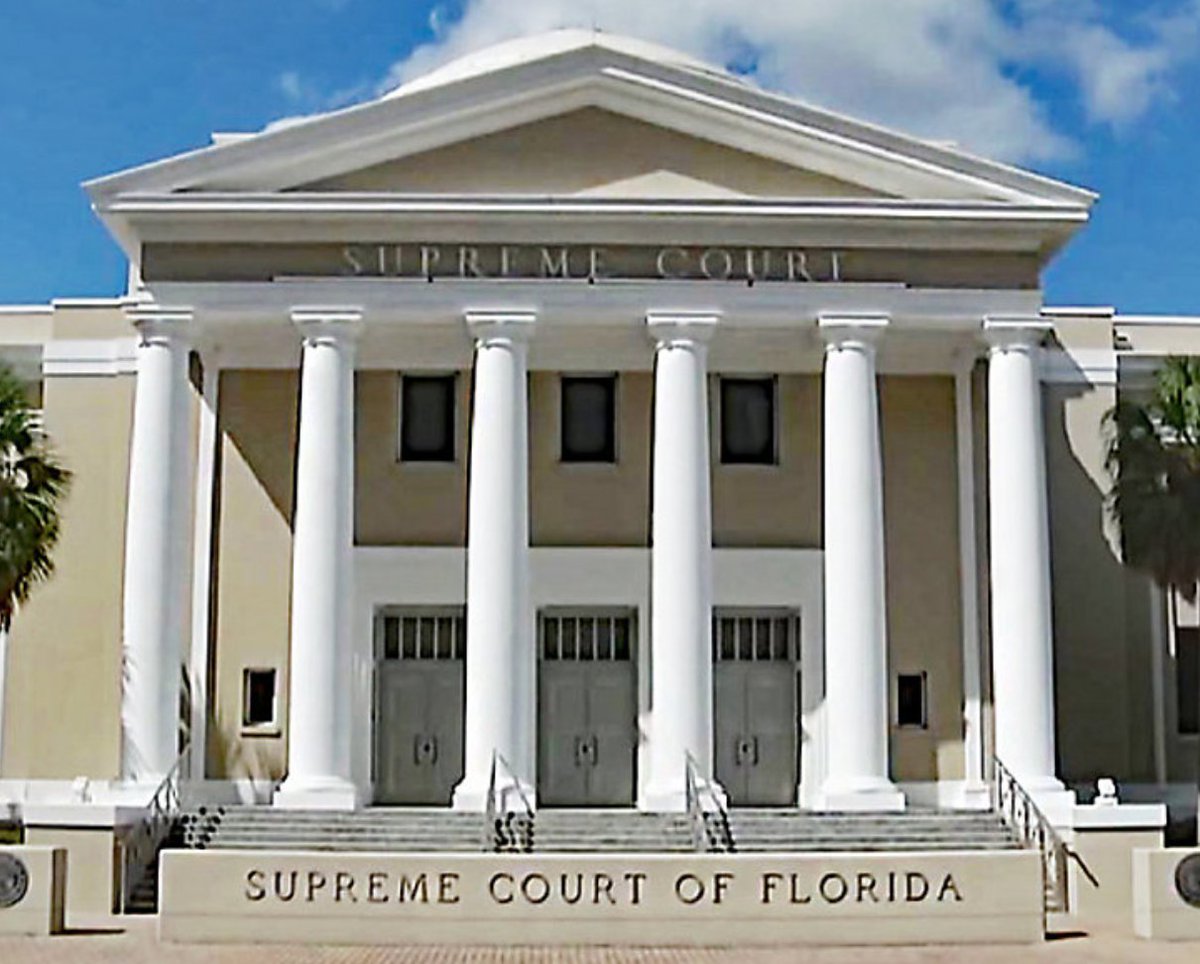 MICHIGAN STATE SUPREME COURT
Richard Bernstein (@TheBlindJustice)
Donate: https://secure.ngpvan.com/YR17GCJHjkWISQGMcJhLvw2
Kyra Harris Bolden (@KHBforjustice)
Donate: https://secure.actblue.com/donate/boldenforjustice?refcode=website
*Voters pick the Top 2 on one ballot.
**Democratic Control of the court is at stake.
***Statewide elections
OHIO STATE SUPREME COURT
Jennifer Brunner (@JenniferBrunner)
Donate: https://secure.actblue.com/donate/brunner2022
Terri Jamison (@Jamison4Justice)
Donate: https://secure.actblue.com/donate/jamison4justice
Marilyn Zayas (@vote4JudgeZayas)
Donate: https://secure.actblue.com/donate/zayasforosc
*Dems can control the court
**Statewide elections
NORTH CAROLINA STATE SUPREME COURT
Lucy Inman (@JudgeLucyInman)
Donate: https://secure.ngpvan.com/eYRnlBWpwkSzf88kdCn35A2
Sam Ervin IV (@samjervin)
Donate: https://secure.ngpvan.com/fax7C1c_w0O_OOPTLU6B8w2?emci=5ee704e5-6c98-eb11-85aa-0050f237abef&emdi=ea000000-0000-0000-0000-000000000001&ceid=
*Democratic control of the court is at stake.
**Statewide elections
ILLINOIS STATE SUPREME COURT
3rd Dist – Mary O'Brien (@MaryKayOBriendIL)
Donate: https://secure.actblue.com/donate/obrienforjudgeil3?refcode=website
2nd Dist – Elizabeth Rochford (@JudgeRochford)
Donate: https://secure.actblue.com/donate/elizabeth-m–rochford-for-illinois-supreme-court-2022-1
1st Dist – VOTE YES to retain Justice Mary Jane Theis
*Dem control of the court is at stake.
MONTANA STATE SUPREME COURT
Ingrid Gustafson
Donate: https://www.gustafsonformontana.com/donate
*Big money GOP donors are supporting her opponent and trying to defeat her.
**Statewide election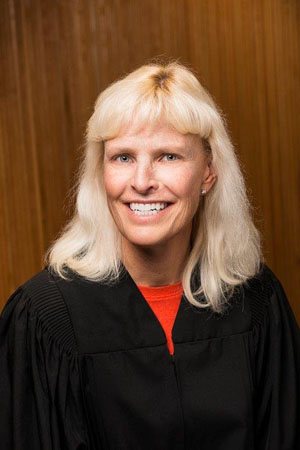 NEW MEXICO STATE SUPREME COURT
Julie Vargas
Donate: https://keepjusticevargas.nationbuilder.com
Briana Zamora
Donate: https://keepjusticezamora.nationbuilder.com
*Please VOTE YES to retain Justice Michael Vigil.
**Statewide elections
KENTUCKY STATE SUPREME COURT
6th – Michelle Keller
Donate: https://www.kellerforkentucky.com/donate.html
4th – Angela Bisig (@AngelaBisig)
Donate: https://www.paypal.com/donate/?hosted_button_id=HKTCWW5C89SYA
*Elections are by district.
TEXAS STATE SUPREME COURT
Erin Nowell
Donate: https://donorbox.org/justiceerinnowellfortexas
Amanda Reichek (@AReichek)
Donate: https://donorbox.org/justicereichekfortexas
Julia Maldonado
Donate: https://www.paypal.com/donate/?hosted_button_id=KLR4EX8K9UHB2
*Statewide elections
ARIZONA RETENTION ELECTIONS
Please VOTE NO on GOP-appointed James Beene, Ann Timmer, Bill Montgomery.
Arizona Republicans recently packed the court 7-0.
If Democrat Katie Hobbs becomes Governor, she could appoint their successors.
MARYLAND RETENTION ELECTIONS
Please VOTE NO on GOP-appointed Steven Gould to give Democrat Wes Moore a pick when he is elected Governor.
This court is called the Court of Appeals in Maryland.
Control of the court is currently 6-1 R, so we could make it 5-2.
KANSAS RETENTION ELECTIONS
Please VOTE YES to retain Justices Daniel Biles, Evelyn Wilson, Keynen Wall, Melissa Standridge
VOTE NO on Marla Luckert and Caleb Stengall.
This is a crucial vote to continue protecting abortion rights in Kansas.
FLORIDA RETENTION ELECTIONS
Please VOTE NO on Jamie Rutland Grosshans and John Courial.
5 Justices are up for retention. 3 were appointed by Charlie Crist. 2 were appointed by Ron DeSantis.
If Charlie Crist wins again, we want him to replace Ron DeSantis' picks.
OKLAHOMA RETENTION ELECTION
Please VOTE YES to retain Justice Douglas Combs, the sole Democratic Justice up for a retention election in the state this year.
And naturally I messed up two candidate Twitter handles up-thread 🤬🤬🤬
For NC, Sam Ervin's handle is (@SamJErvin22).
For IL, Mary O'Brien's handle is (@MaryKayOBrienIL).
Originally tweeted by TrumpsTaxes (@TrumpsTaxes) on September 9, 2022.
_________________________
I've done my best compiling these lists with the materials I could find, but they're not all-inclusive and obviously reflect my opinions. Please check your ballots and be alert for local information from reliable groups such as the League of Women Voters.
Please get as many people as you can to join you in voting in these critically important elections.
As always, I welcome your comments. Please feel free to share this material.
Annie